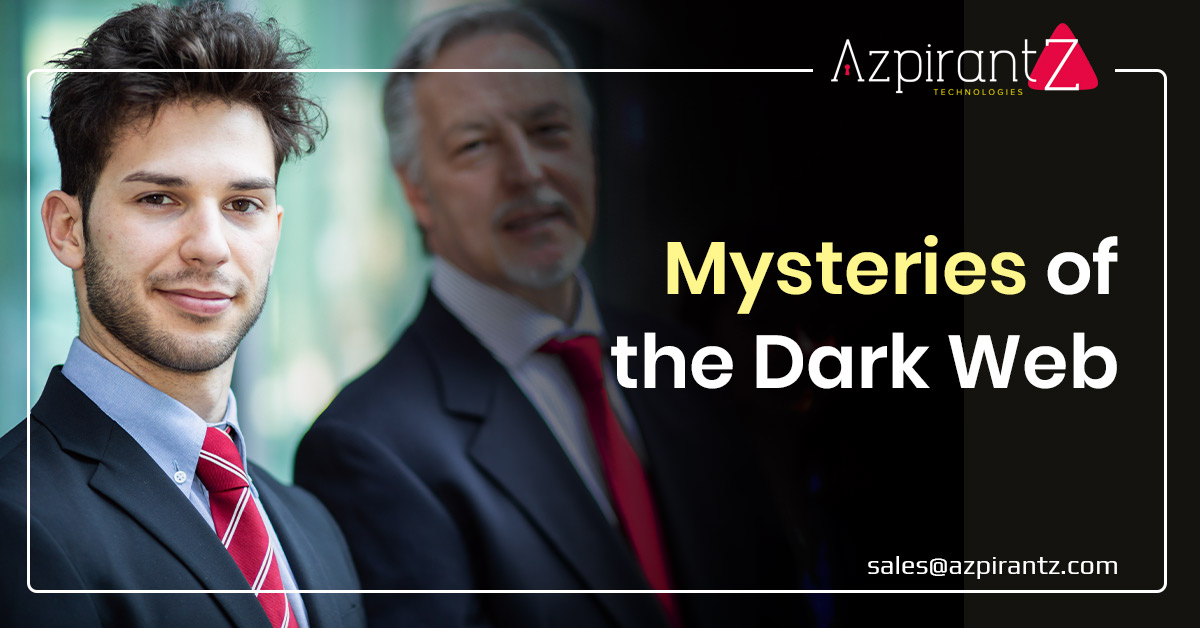 There is only one place to go if you want to visit a website that is illegal under federal law, and that is the darknet anonymous markets. Since these pages are located in a secret section of the internet known as Tor hidden services, you won't be able to access them using a standard browser like Chrome or Edge.
They are only accessible via some particular browsers. Some of them are:
Tor Browser
Invisible Internet Project (I2P)
Whonix
Subgraph OS
Firefox
Waterfox
Tails – The Amnesic Incognito Live System
Opera
They're websites that haven't been indexed yet. Their website addresses typically do not begin with www, as they would on a regular website, but instead begin with a random string. These website URLs are made up of a series of meaningless numbers and letters that end with '. onion'.
Anyone can use the Tor browser to search the internet without disclosing their location. This is accomplished by encrypting your IP address and routing it through a network of computers globally that are using the same software. The dark web does not use cookies to identify or track your computer. Since it is so difficult to track a user on the Dark Web, a lot of criminal activity occurs. A lot of anonymous users access the Dark Web, which is essentially a censorship-free environment.
Difference between Deep Web and Dark Web
Any website or webpage that isn't indexed by search engines and doesn't require authentication is referred to as the Deep Web. In simple terms, it's a website or web page that can't be found using standard search engines like Google, Yahoo, or Bing. Logging into some kind of personal account is the most common type of site that falls under this category, which most of us use many times a day. It may be a social media account, a bank account, an email account, or something else that includes a username and password. It can't be accessed by everyone who has its URL.
Any website that allows a user to access it via the Tor Network is considered part of the Dark Web. It contains information that is not available via standard Internet browsers. In most cases, sites that meet these criteria use the TLD '.onion' instead of '.com', '.in', or other similar TLDs. The dark web is a subset of the Deep Web.
The White Sites on the Dark Web 
One of the benefits of using a Dark Web is that the privacy of the user is protected. On the internet, the Dark Web is one of the most fascinating and exciting places to explore. And the reason for this is that, while innovation occurs in large corporations and world-class universities, it often occurs on the periphery. You can not find a single lolcat or pop-up advertisement in this section of the internet. A lot of people fairly use the Dark Web. There are a huge number of sites that are safe to explore on the Dark Web. Some of them are:
1. Facebook: We normally access facebook.com, which is one of the largest social media platforms in the world. But there are a lot of countries that have blocked Facebook, so it has the '.onion' website for those who want to access it anonymously. (.onion link: https://www.facebookcorewwwi.onion/)
2. Buy Bitcoins at Blockchain: Bitcoins aid anonymity, making them ideal for Tor users. So why not use a '.onion' connection to get to this site? The fact that this site's '.onion' address has an HTTPS certificate distinguishes it from others.  (.onion link: https://blockchainbdgpzk.onion/)
3. ESCROW Service: A '.onion' portal is also available for Escrow. It is a risk-free method of trading on the internet. It also accepts Bitcoin as payment, ensuring complete anonymity. They'll make sure you can check the shipped goods before releasing your money, and they'll include third-party dispute resolution in the event the transaction goes bad. (.onion link: http://escrow3e7meryzm5.onion/)
4. Tor Shops: Tor Shops is a dark web website designer. Tor Shops allows you to create your own '.onion' web store, which is completed with Bitcoin integration. You can start your own dark web store for as little as $100 in setup fees and only pay a fraction of your profits. (.onion link: http://shopsat2dotfotbs.onion/)
5. ExpressVPN: ExpressVPN is a premium VPN service that has provided privacy protection to a large number of users over the years. Its safe network of servers implies anonymity, and they even have a dark web-based version of their site to back it up. (.onion link: http://expressobutiolem.onion/)
6. Apples 4 Bitcoin: The Dark Web offers a website where you can buy an iPhone or a Macbook and can pay using Bitcoin. It provides a limited choice as the model types and quantities are restricted. Both phones are laptops are factory unlocked and can be used anywhere in the world. (.onion link: http://tfwdi3izigxllure.onion/)
7. The Hidden Wiki: If you're new to the Dark Web, this is a great place to start. The Hidden Wiki, like the actual Wikipedia, has a wealth of knowledge and links to help you learn everything there is to know about the Dark Web. It is a stalwart of onions and will undoubtedly continue to be so for many years to come. (.onion link: http://zqktlwi4fecvo6ri.onion/)
8. Rent-A-Hacker: Rent-A-Hacker is a site where you can rent a hacker to slash someone for whom you hold grudges since the past. If you're willing to pay a premium, this apparent freelancer is providing serious hacking services. Prices for small-scale hacking, such as email or Facebook accounts, start at about 250 Euros. (.onion link: http://2ogmrlfzdthnwkez.onion/)
9. SecureDrop: SecureDrop is just what everyone wants on the internet at times. It was created to provide anonymous submissions from media organizations to whistleblowers. Surprisingly, the Freedom of the Press Foundation now owns and operates this site. There are no third-party links anywhere in operation, and all data is encrypted. It's truly absolutely private. (.onion link: http://secrdrop5wyphb5x.onion/)
10. DuckDuckGo: When using the Tor network, DuckDuckGo is the search engine of choice. DuckDuckGo does not keep track of its users and provides generic search results.
According to the company's research, nearly 60 million people in the United States use DuckDuckGo to conduct online searches. (.onion link: https://3g2upl4pq6kufc4m.onion/)
Dark Websites of the Dark Web
Apart from these websites, there are many other websites that are safe to surf on the Dark Web. But as the name suggests, Dark Web is a place with lots of dark websites. We have mentioned a list of few websites that are unsafe and illegal to explore.
| | |
| --- | --- |
| No. | Name of the Website |
| 1 | Active at Darknet Markets |
| 2 | Weed & Co |
| 3 | The New York Times |
| 4 | Selected Research Papers in Internet Censorship |
| 5 | RetroJunkie |
| 6 | Prometheus_Hidden_Services |
| 7 | not Evil |
| 8 | Liberated books and papers |
| 9 | iPhones – Apple World |
| 10 | Hacker Place |
| 11 | Google Feud |
| 12 | Free Bitcoin Generator |
| 13 | EasyCoin |
| 14 | DNM Avengers |
| 15 | Casino Ruletka |
| 16 | Bitcards |
| 17 | Bible4u |
| 18 | Article Archive |
Final Words
Although the dark web has some truly unique things that you wouldn't normally see, it's not a place that you can go blindly. There's a lot of bad stuff and people around you that you might run into and have serious repercussions from. As a result, when using the Dark Web, you should proceed with caution. You can spoof your location with a VPN, so you won't be recognized for who you really are. Using a VPN as an extra layer of protection to help protect yourself while using a deep dark web browser is extremely important, and it should always be used if you want to remain safe, protected, and anonymous when online browsing any type of web.